Dental implants are the prosthetic device of alloplastic material developed as a viable alternative to the conventional prosthetic rehabilitation of the edentulous area that is implanted into the oral tissues beneath the mucosal and/or periosteal layer, and on/or within the bone, to provide retention and support for a fixed or a removable prosthesis.
Numerous types of implants have been tried like eposteal, transosteal and endosteal dental implants. All were evaluated clinically and in vitro, for many years and after evaluation most of the clinician prefers endosseous implants for rehabilitation, thus became a universally accepted implant system and known as conventional implant system.
In endosseous implantology, implants are inserted into the jaw bone mainly in cancellous part and their main load-transmitting surfaces are vertical. These endosseous implants require sufficient bone height and width for their clinical success. But the patients with the inadequate bone are at a particular disadvantage and to overcome that drawback, various augmentation procedures like bone grafting, sinus lift, nerve lateralization, ridge split, distraction osteogenesis etc are employed which in turn increases cost and duration of treatment.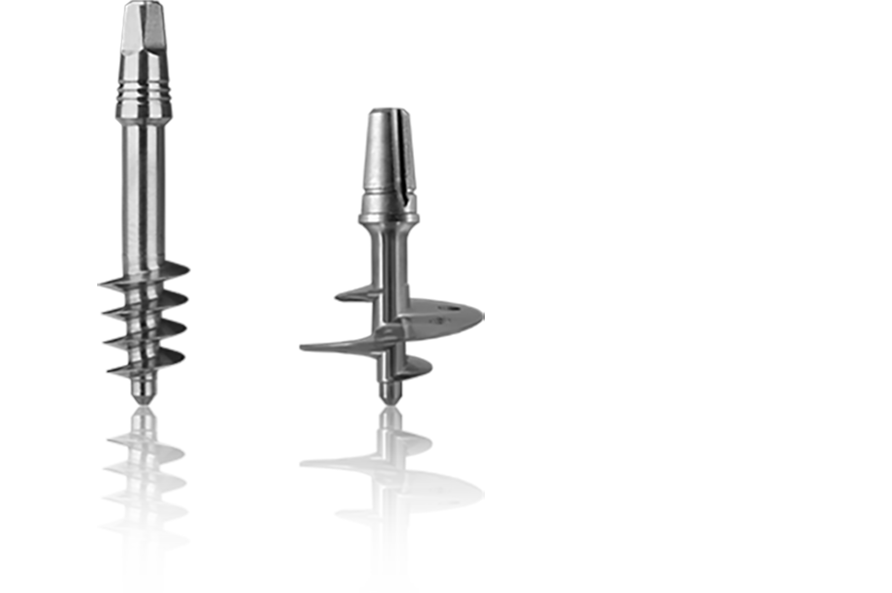 Recently, a novel implant system called Basal implantology or Bicortical implantology or orthopaedic implant or disk implant or just cortical implantology has been devised which is supposed to fulfil all disadvantages of conventional implantology. This system utilizes the principle of a basal cortical portion of the jaw bone areas which are usually free from infection, resorption and has many times higher load-bearing capacities than cancellous bone. Thus can be used as dental fixtures in almost all cases.
For further reading:
https://drmohitmangla.blogspot.com/2019/12/basal-implantology.html